---
I'm glad we're on the same page!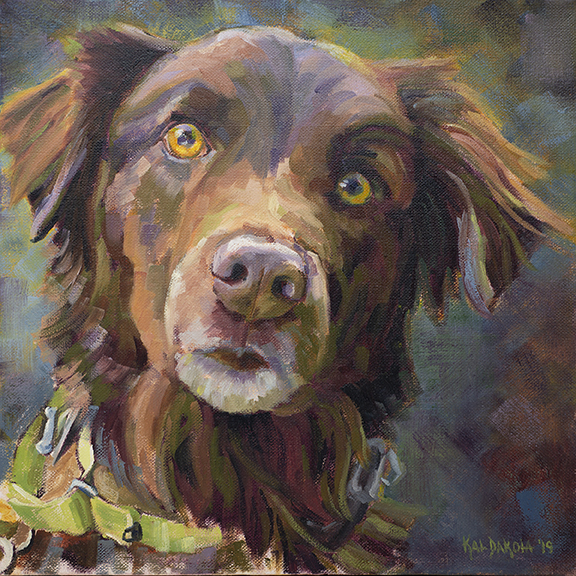 You arrived and as a commercial and fine artist, I'm here to greet you with the enthusiasm and creative support to launch your ideas, grow your business and create artwork for business and home décor by creating oil, acrylic and digital paintings.

Through my graphic design business, Kat Dakota Design, a DBA of DakotaDoDat I provide marketing and creative services including, creative consultation, script and copy writing, website design, internet Content Management Systems training, logo development, print layout and design (magazine, brochures, business cards etc.) and book editing.
Painting pet portraits in oil keep me busy.
Oil and acrylic paintings including pet portraits are available in different print sizes.  The images marked SOLD indicate the original oil and acrylic paintings that sold.  I create high quality digital files using a full frame sensor camera of all my work so that high quality giclee prints can be created.  The digital files allow me to reproduce the artwork larger than the original.  Please call if you have any questions.
Review and learn more about my graphic designs, original oil and acrylic paintings and pet portraits via the portfolio links above and articles below.  Thank you for visiting my site.
Read more about:
The Northport Marina "Bay Presents" mural by reading the article written by Meaghin from the Traverse Magazine and the feature on FLOW written by Dave Dempsey.