---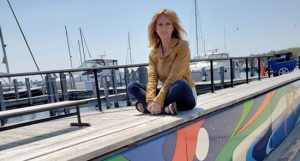 When asked "what did you want to be as a child", I must say, "what I am now – though I didn't know it then.  I didn't know you could be so many things."
Following my artistic dream in the first years of college, I studied ceramics and theatre, but later decided a Bachelor's of Science in TV production would provide a larger paint brush for opportunities.  Which it did.  Directing on-camera talent, designing production stages, writing scripts, producing educational and marketing materials, creating digital media and editing video programs and commercials became my palette of skills.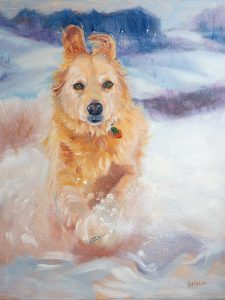 In 2009 I moved to Suttons Bay where I established Kat Dakota Design a DBA of DakotaDoDat.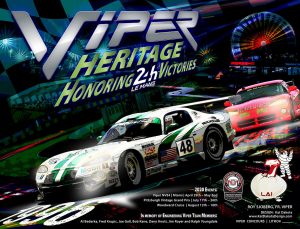 I offer marketing and graphic design services including creative consultation, script and copy writing, website design, internet Content Management Systems training, logo development, print layout and design (magazine, brochures, business cards etc.), book editing and short format video editing.
Living in Leelanau County stirred the need to dive back into the Fine Arts.  I did and I'm loving it.  My journey started with debuting digital painting which grabbed attention at Art Shows and opened gallery doors.  Currently I sell artwork out of my studio space and through the "Laughing Fish Gallery" in Suttons Bay.
Soon after being elected to design the 109' Northport Mural "Bay Presents" located at the North end of the Marina fueled my adrenaline to experiment with more ideas.  Requests for adaptations to the mural designs for home decor opened the doors into home and business decor.
Surrounded by exceptional artists in the area fueled the desire to convert my "living space" into a working Design and Art Studio.  The oils, acrylics and gouache came out and a new avenue to express my creative-self emerged.
The cozy couch and rocker are gone but I find my comfort at the computer designing one day, writing another and then the next at the easel painting.
Response to my Pet Portraits has created the perfect niche…painting pets for other animal lovers.  Interesting how your interests as a child can take the lead if you allow it.  As a kid, I repeatedly drew Prince, our family pony.
I'm blessed with clientele who support my creative worlds as a graphic designer, commercial and fine artist.  What is my style? The unending experimentation with multiple mediums and techniques is what drives me.
When you open my Galleries a description about the specific portfolio you select is located below the images.
Additional professional accomplishments include:
Designing the Northport Marina Mural, "Bay Presents" – a collaboration with more than 200 residents and visitors.  Click here to read more about the mural and to see photographs.

Owning and operating Plainly Creative Works, Inc., a full service graphic design and video production business, known for high quality services and products.

Producing, directing and editing Physician Training and Patient Educational Programs exclusively distributed internationally by The National Procedures Institute.

Writing, producing and editing award winning television and radio commercials for the food, healthcare, political and automotive industries.

Producing TV video segments for cable including Discovery Channel.
ART GALLERIES
GRAPHIC DESIGN GALLERY
Please contact me!  Whether you're interested in my artwork or want to market and advertise your business, products and services.