---
I'm glad we're on the same page!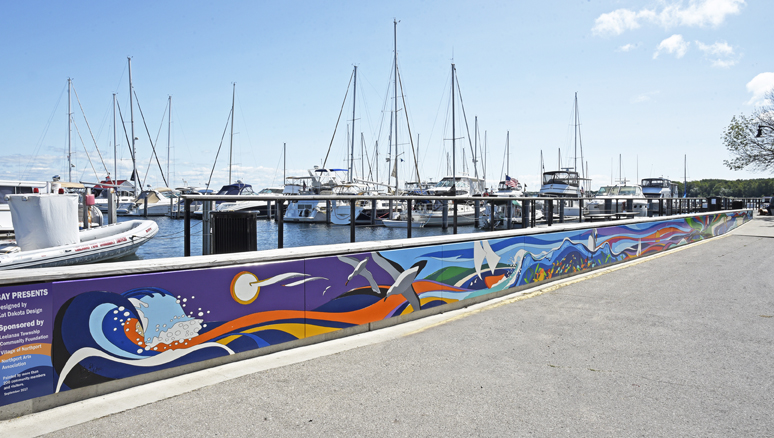 You arrived at a place that spawns inspiration, strengthens belief in your ideas and inspires you to take action!
And it's up to you to plan and direct your path along with taking the opportunities that come your way!  Like this one….the Suttons Bay library invited me to be their guest May 30th from 5-6pm.  Carrie Sharp will be interviewing me.  Following the interview you will have the opportunity to ask questions too.  I hope to see you there.
I also hope you enjoy the article written by Meaghin from the Traverse Magazine about the Northport Marina Mural!  It was a fun interview to say the least.
Follow me on Facebook!
Back to my general story…in my Suttons Bay Studio, I offer promotional and marketing services including creative consultation, graphic design, computer illustration, script and copy writing, website design, internet Content Management Systems training, book editing, digital painting, mural design, oil and acrylic paintings.
I still have a few Northport Bay Presents T-Shirts left!  Call me if you would like them.  Last inventory was 144 units now down to 24!  Get them while they are hot.  I take Pal Pal and credit card.   Thanks!  231.668.1116