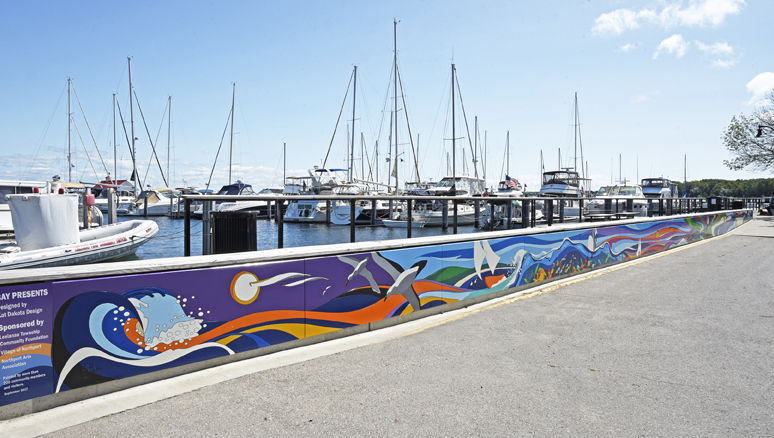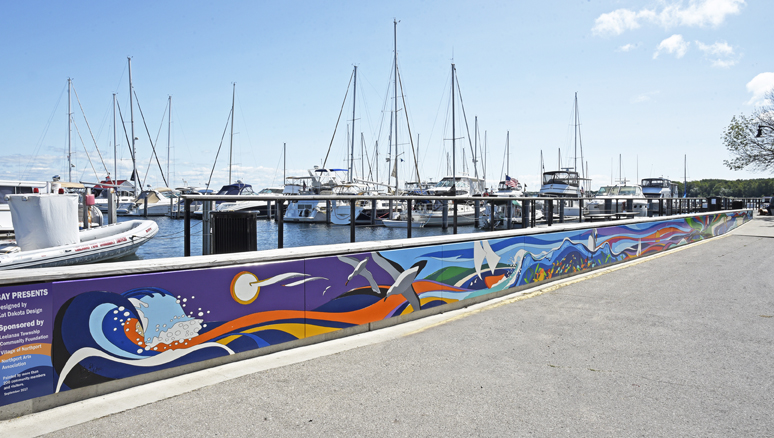 The Village of Northport commissioned me to create the mural for the Northport Marina Wall.  After sharing the design many showed their enthusiastic support – Northport Village Council, Northport Marina Committee, the Northport Arts Association, community residents and business leaders.  It was an opportunity for the Northport Public Art Committee to demonstrate how artists play critical roles in community design and problem solving.
My goal – take my marketing ideas and creative designs to more communities where officials, business owners, residents and artists join forces in creating visual arts that promotes and proves the power of cross-generational collaboration, enhances surroundings and quality of life.
The mural project what a wonderful opportunity.
You can read more about the project here –
You can find pics here!