Living in Suttons Bay, Michigan provides the perfect opportunity to expand my horizons.  My graphic design business originally focused on business-to-business communications, education and marketing.  Though I still provide those services I also create original art in the form of digital paintings and contemporary designs for home and business decor.
All my digital artwork is available in multiple print and canvas wrap sizes. Some pieces can be enlarged to fit building wraps without degradation!
Have a need or idea? Give me a call! I love brainstorming and developing art that meets objectives and goals!
231.668.1116
This illustration describes the process I use in creating digital paintings. Click here to view my art pieces.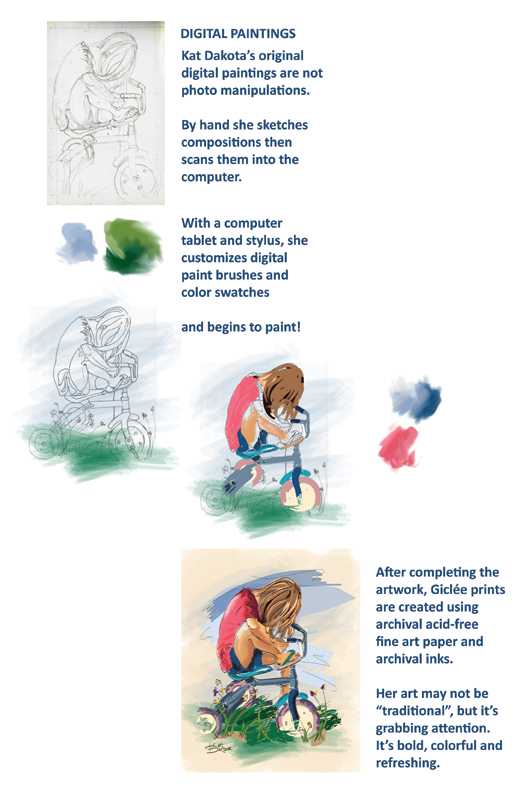 Click here to view my oil and acrylic paintings.