---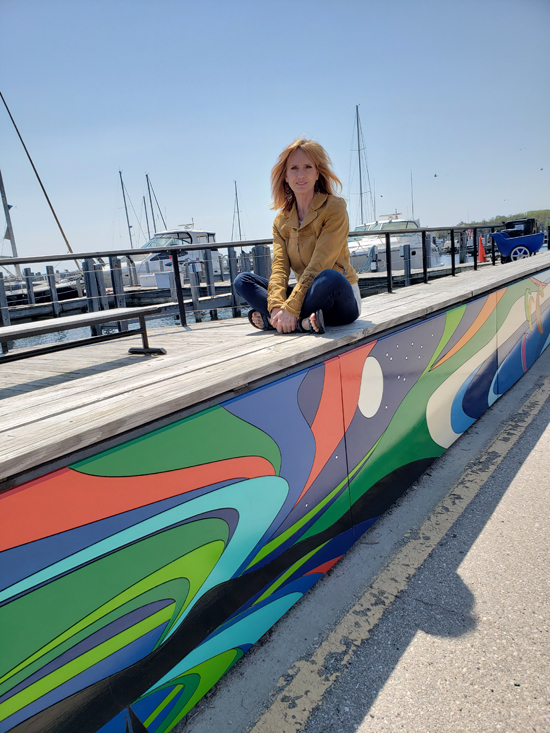 When asked "what did you want to be as a child", I must say, "what I am now – though I didn't know it then.  I didn't know you could be so many things."
Following my artistic dream in the first years of college, I studied ceramics and theatre, but later decided a Bachelor's of Science in TV production would provide a larger paint brush for opportunities.  Which it did.  Directing on-camera talent, designing production stages, writing scripts, producing educational and marketing materials, creating digital media and editing video programs and commercials became my palette of skills.
In 2009 I moved to Suttons Bay where I established Kat Dakota Design a DBA of DakotaDoDat.
I offer promotional and marketing services including creative consultation, graphic design, computer illustration, script and copy writing, website design, internet Content Management Systems training, book editing, digital painting and mural design.
Additional professional accomplishments include:
Designing the Northport Marina Mural, "Bay Presents" – a collaboration with more than 200 residents and visitors.  Click here to read more about the mural and to see photographs.

Owning and operating Plainly Creative Works, Inc., a full service graphic design and video production business, known for high quality services and products.

Producing, directing and editing Physician Training and Patient Educational Programs exclusively distributed internationally by The National Procedures Institute.

Writing, producing and editing award winning television and radio commercials for the food, healthcare, political and automotive industries.

Producing TV video segments for cable including Discovery Channel.
Please contact me!  Whether you're interested in my artwork or want to market and advertise your business, products and services.